Sigvald Returns, 40K's New Codexes Revealed, plus D&D's Tasha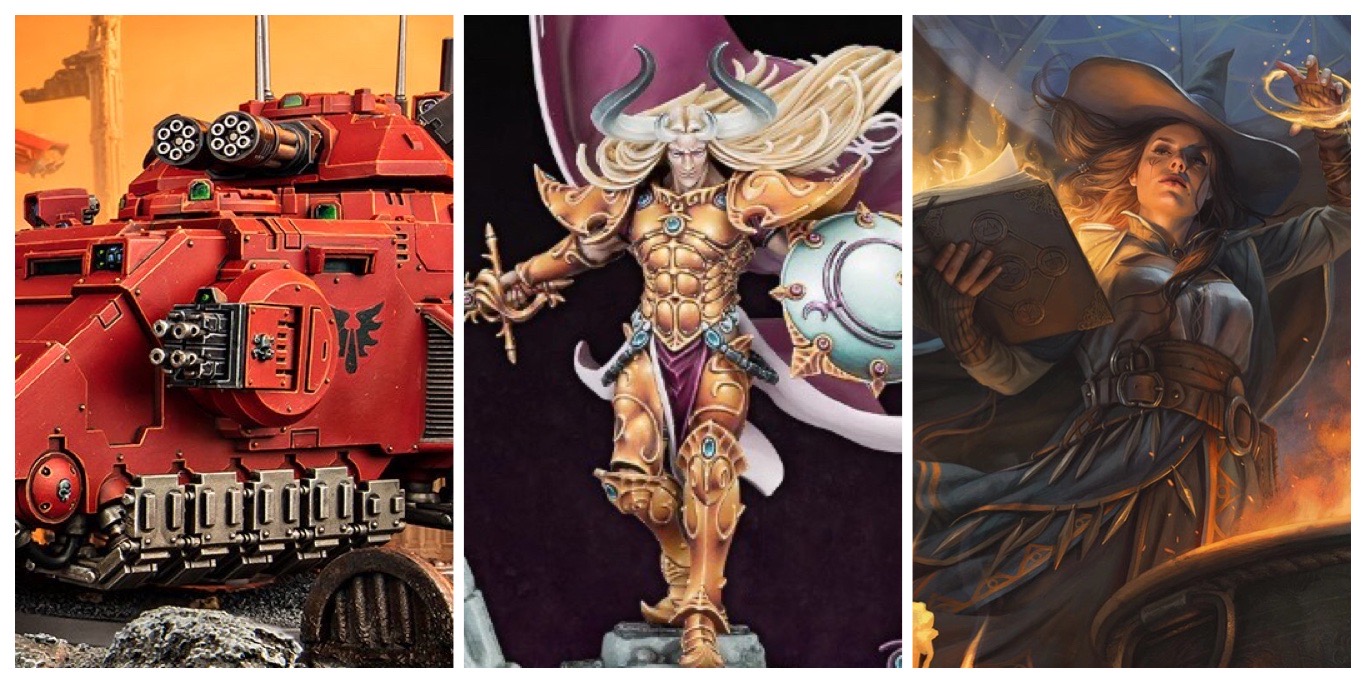 I can't believe it, but Sigvald returns to Slaanesh's side, 40k's next 2 codexes are unveiled, and we take a detailed look at exactly who D&D's Tasha is. Also, Pimpcron!
Pimpcron gets all gushy about fellow gamers.
Fantasy Flight Games has a new Rules Reference Guide out for Star Wars: Legion. New points updates, new rebalancing, and more!
The Death Guard are back and they are attacking another Imperial Sector. Enter the Rust-man.
The Drukhari are revealed as the first xenos codex of 2021! Time to get your Raid on.
We knew the Dark Angels were coming 2021 – now we've got a hint at some of the changes headed our way!
The most magnificent champion of Slaanesh is returning – and he's got some friends he's bringing with him.
The witch herself, Tasha, whose cauldron of everything has been making waves in D&D, is the daughter of Baba Yaga, the lover of a demon, and more.
Games Workshop is continuing their expansion of the Necromunda Houses and this time Van Saar is under the spotlight!
Next week brings the all-new Blood Angels Codex, alongside the release of all new minis, including the Primaris main battle tank. Check it out!