Baldur's Gate Druids, Critical Role, GW's Be'lakor Returns, & Star Destroyers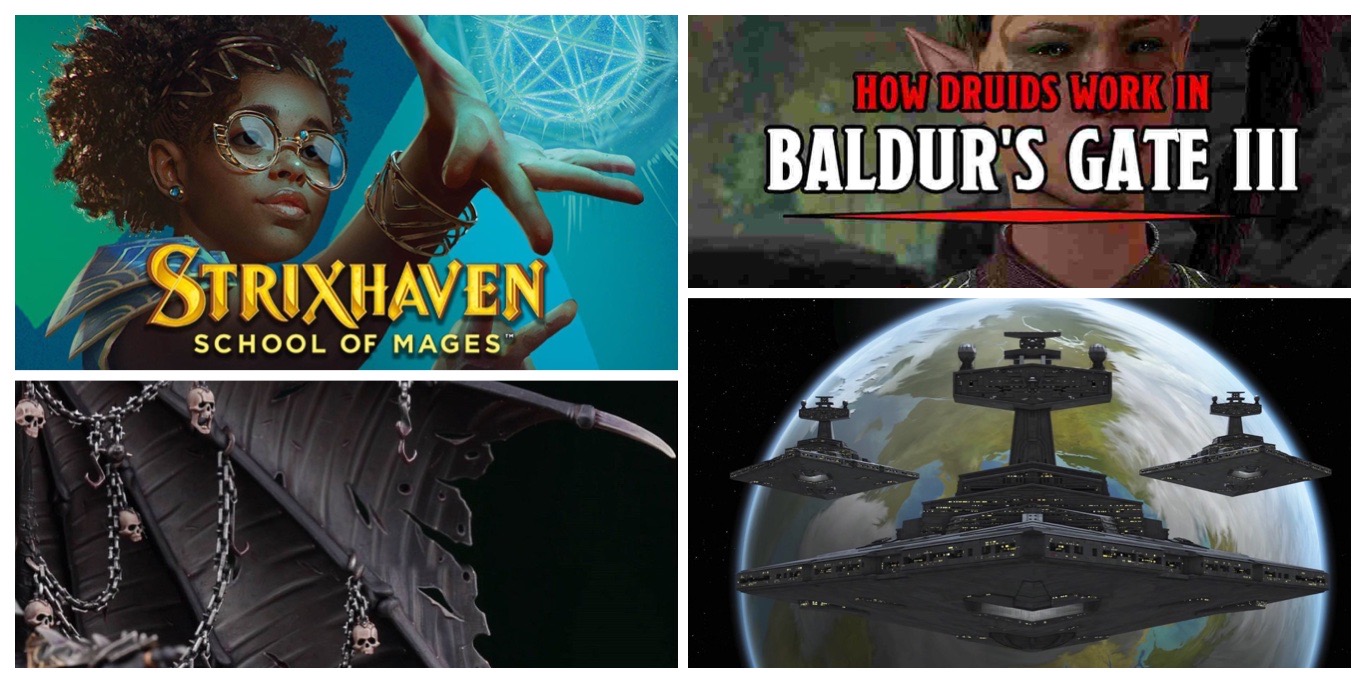 Take a look at how Druids work in Baldur's Gate 3, Critical Role does Diablo, GW's first Daemon returns to Age of Sigmar, and we take a look at Star Destroyers.
Earlier this week Larian Studios revealed that Druids were coming to Baldur's Gate 3. Today we're taking a look at how the new class will work.
Space Marines are getting Heavy Intercessors along with the release of Pariah Nexus – but who's better? Intercessors vs Heavy Intercessors.
The doors have opened to the Strixhaven Magic Academy revealing some fresh new Magic Cards. Take a look right here, folks!
In just a few hours Matthew Mercer is taking his good friends straight to hell for your entertainment. This gruesome spectacle is at BlizzCon Online.
Games Workshop showed off a new batch of Lumenith Realm-lords and they look AMAZING. Check out the new kits coming soon!
Be'lakor is getting a new model and a new attitude to match. The First Prince Rises – and he seems angry!
Let's take a look at one of the most iconic ships in Star Wars; the first terror of the Empire, the second ship ever seen on screen: the Star Destroyer.
Next week, the Pariah Nexus opens up, and lurking inside, a brand new close quarters kill team expansion. See what awaits on a Necron Tombworld.
Next week sees the release of some thematic boxed sets that were previously only available in Indomitus, alongside some new heroes for Necromunda.