Warhammer 40K & MTG Teamup, Total War Warhammer 2 DLC, D&D Victories, and X-Wings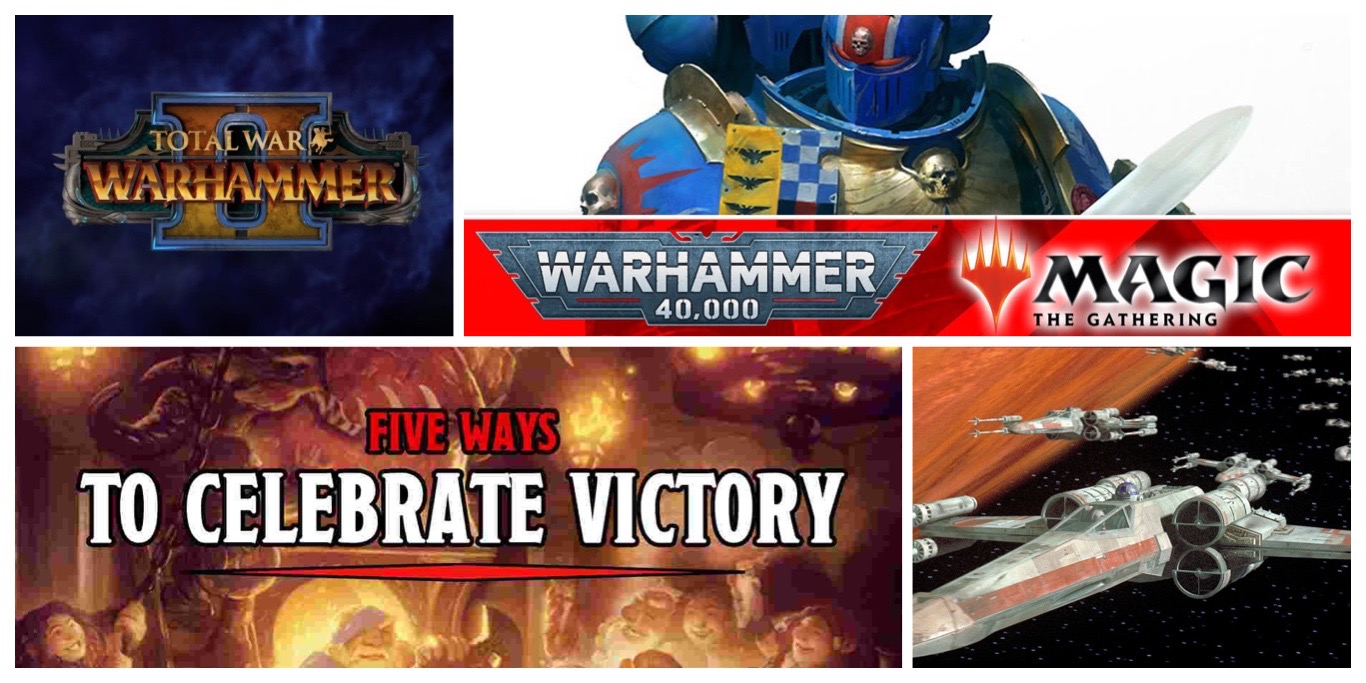 Come check out a new Warhammer 40K & Magic the Gathering team up, Total War Warhammer 2  gets new DLC, celebrating D&D victories, and X-Wing breakdowns.
Once you've finished the adventure and looted the hoard, it's time to celebrate your victory! But how? Try these celebratory activities in D&D.
It's official, Games Workshop has confirmed today's big news that Warhammer 40,000 is coming to Magic The Gathering.
9th Edition shocked many with GW's points-for-painted-armies rules. But was it too much, or too little?
Let's take a look at when all the new Star Wars shows take place in the new official Disney timeline.
The Demon Hunter is one of the pivotal characters in the Diablo franchise. Let's take a look at a stunning Diablo Demon Hunter Cosplay.
With the launch of the Pariah Nexus we figured it was time to brush-up on the OG Necron Pariahs.
The X-Wing Fighter is the iconic Rebel starfighter, and today we're going to take a look at how it was created, and what it's capable of.
Before Total War: Warhammer 3 hits, there will be one final DLC pack–and according to updates spotted in Steam's data, it's coming soon.