How to Play a 5e Monk & Drizzt Guide, GW's Cursed City & Upcoming Minis, the A-Wing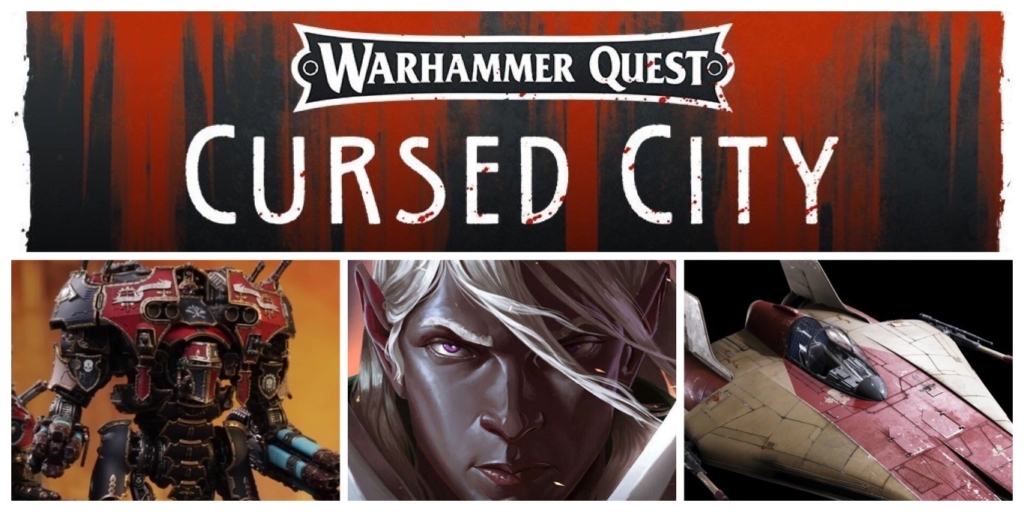 Learn how to play a Monk in 5e, and read all about Drizzt Do'Urden. Check out GW's Cursed City, and their next releases. Then race away in Star Wars' A-Wing.
Masters of unarmed combat and martial techniques, monks can be fun to play. With a ton of archetypes to dig through, there's no wrong way to play a monk.
It's been over a full year since these Rumor Engines were teased – so what happened to them? Let's take a look and find out.
Witherbloom combines the best of green and black's slice of the color pie. Come check out the students of MtG's 'animal house.'
The new Dark Alliance game is up for pre-order right now, along with an exclusive Beholder-based weapon set. Check it out.
Why do Chaos Daemons get to have all the fun? How about another army that we can use in BOTH AoS & 40K?
In all of Dungeons & Dragons, one name has come to represent two swords and a pocketful of memes: the brooding drow that is Drizzt Do'Urden.
The new boxed game is up for pre-order this weekend. Check out the Pricing & Links for Cursed City!
The A-Wing is the fastest ship in the Rebel Fleet. Descended from Jedi Starfighters, designed for speed and agility, the A-Wing has shaped the galaxy.
It's a specialist games spectacular next week, with new releases for Adeptus Titanicus, Underworlds, and Blood Bowl. Check it out!
Latest News From BoLS: