Games Workshop Advent Engine Day 24 – 'The Final Countdown'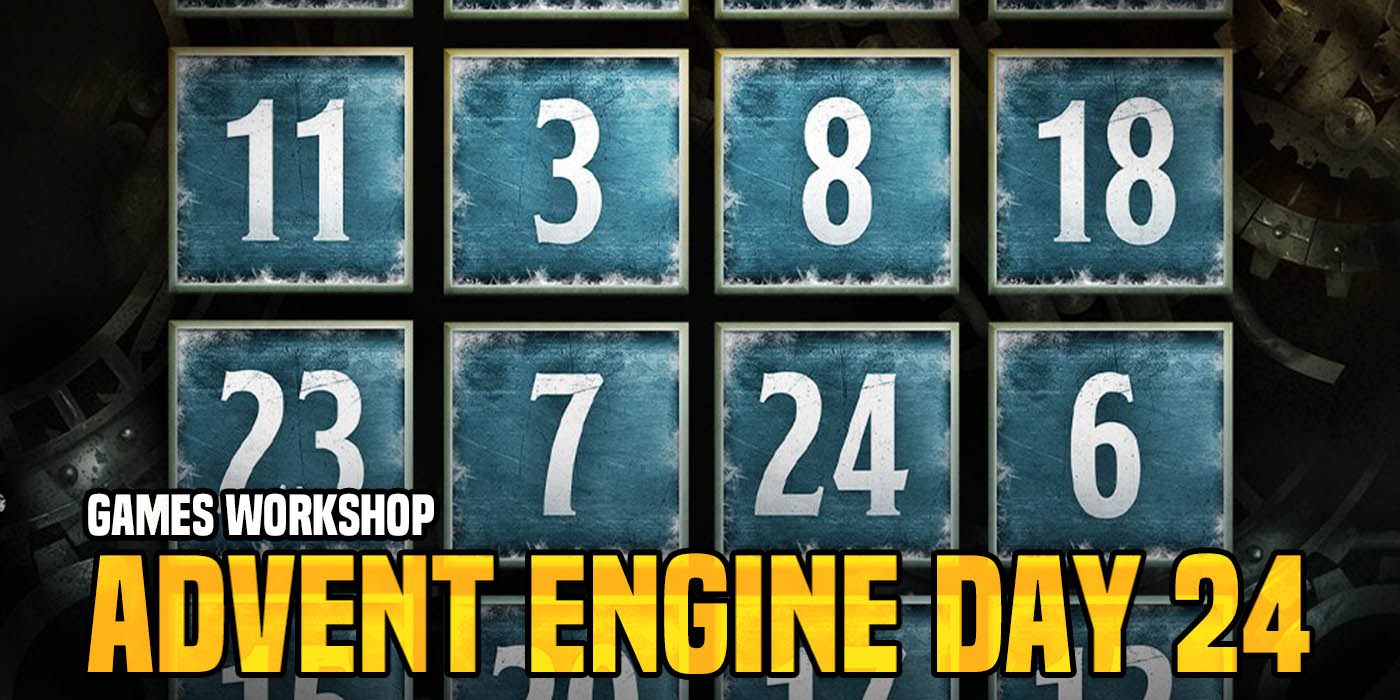 It's the final Advent Engine for the year. It's also the last bit of that mysterious prophecy from the Grimdark!
Well the Advent Engine certainly had a thing going on this year. It seemed like it told a story all by itself. Plus we had all those teasers. Anyhow, it will be missed! Let's see what it's final message is.
"This is it, this is the end! The last refuge!! The whisperings are roars, all is collapsing, and the blessed end draws near!!! Can this final image grant us a hint of salvation?!?!"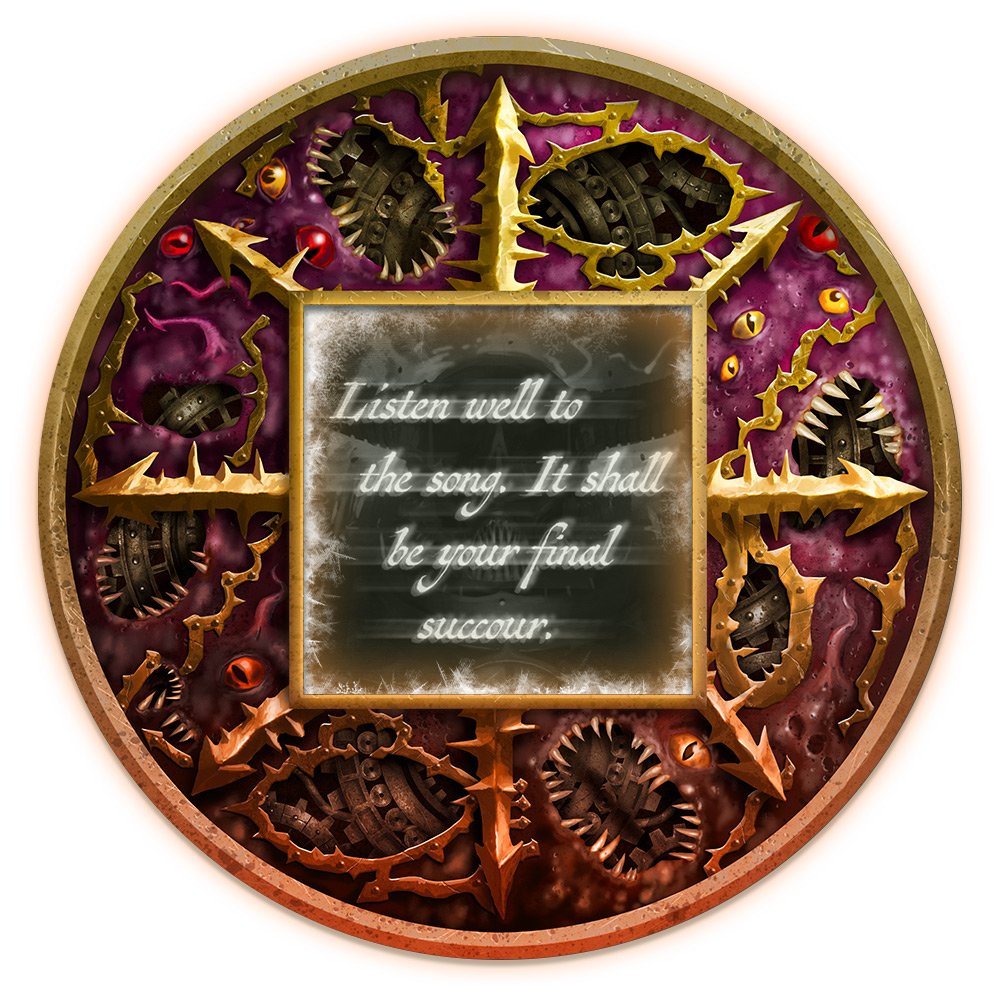 So that is the final stanza of the prophecy which leaves us with this:
"Only in defeat will you know victory…
…steep the soul price for slender hope.
Into the fire you must plunge, and all be brought to ashes.
Only then shall the ghostly dirge be sung, and darker fate be foiled.
Listen well to the song. It shall be your final succour."
At this point my mind is made up. This has to do with the Aeldari prophecy and plan to combat chaos.
Subscribe to our newsletter!
Get Tabletop, RPG & Pop Culture news delivered directly to your inbox.

If you've got other ideas, well, toss them in the comments because we'd like to be convinced otherwise.
Previous Advent Engines:
Advent Engine Day 1 – 'Start Your Engines'
Advent Engine Day 2 – 'No Seriously, More Engines'
Advent Engine Day 3 – 'Aeldari Inbound'
Advent Engine Day 4 – 'Stepping Up'
Advent Engine Day 5 – 'Words of Wisdom?'
Advent Engine Day 6 – 'Plug It In'
Advent Engine Day 7 – 'Bring Out The Big Guns'
Advent Engine Day 8 – 'Fancy Hat Lads'
Advent Engine Day 9 – 'Aeldari Artillery'
Advent Engine Day 10 – 'More Words Of Wisdom'
Advent Engine Day 11 – 'Tooth And Claw…But Mostly Claw'
Advent Engine Day 12 – A Chainsword Fit For A Lord-A-Leapin'
Advent Engine Day 13 – 'Chomp Chomp'
Advent Engine Day 14 – 'Jetbiker Boots'
Advent Engine Day 15 – 'Even More Words Of Wisdom'
Advent Engine Day 16 – 'Chaos Corruption'
Advent Engine Day 17 – 'Power Mauling'
Advent Engine Day 18 – 'Hooks & Chains'
Advent Engine Day 19 – 'Totally A Tendril'
Advent Engine Day 20 – 'Yet More Words Of Wisdom'
Advent Engine Day 21 – 'Chaos Goat'
Advent Engine Day 22 – 'Heads Will Roll'
Advent Engine Day 23 – 'A Toothy Grin'
'Twas the night before Christmas…