Wheel of Time, 40K's New Rules, MTG Spoilers, D&D Level Up for FREE!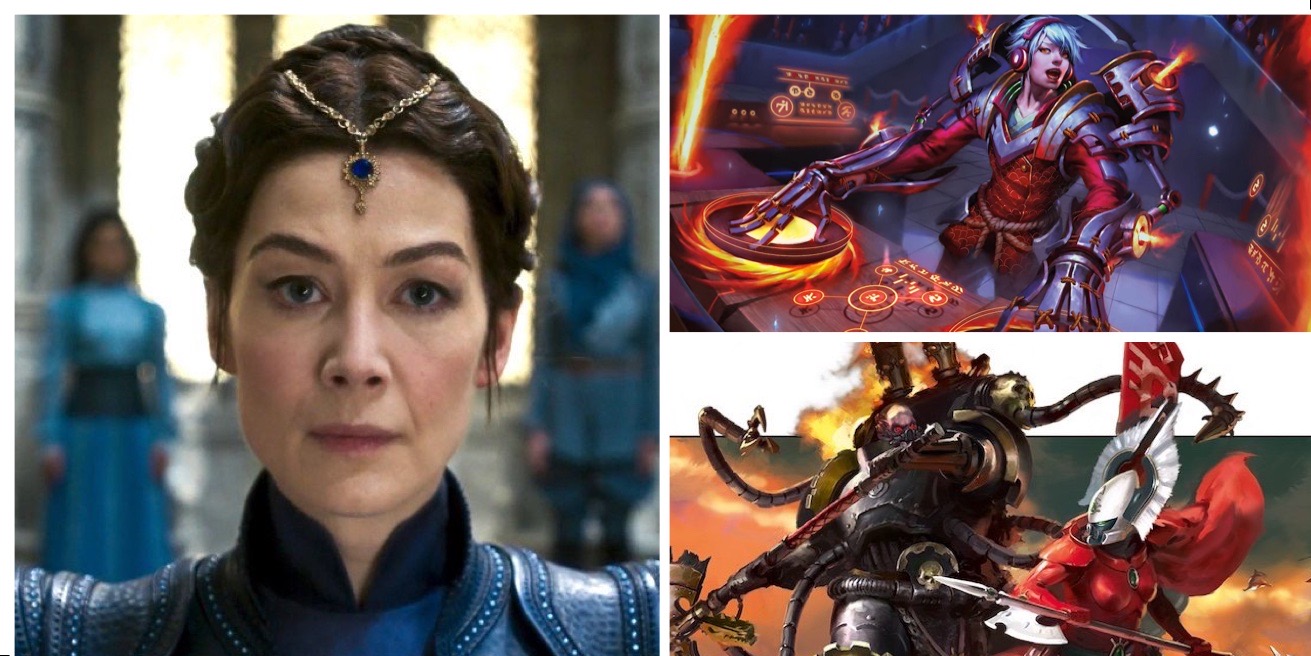 Can Wheel of Time be saved by Season 2? Check out 40K's upcoming new rules, MTG's Kamigawa spoilers, and D&D's Level Up for FREE!
Viewers of The Wheel of Time can look forward to season 2, but can it rescue a show in danger of failure?
Level Up, the Advanced 5th Edition ruleset, is available now for free on the Foundry virtual tabletop platform.
We're still waiting on an official announcement/road map but we all know who's getting the next codex after T'au, right?
This Disney Princess is a warrior able to conquer hostility and win our hearts. Check out these Kida Cosplays!
It won't be long now. Kamigawa: Neon Dynasty is right around the corner. And a new batch of spoilers has us all excited.
Check out The One of Us crew's Scream review before you head to the theater this weekend. Spoiler: we liked it.
How good is the new Fury of the Deep boxed set? It's packed with some really impressive models and new rules!
The battle over faith and the survival of humanity continues with much higher stakes in Raised by Wolves Season 2.
Strap in folks, next week we see a new Chapter Approved and a new Kill Team set. It's getting competitive.