These Mighty Thor Cosplays are Definitely Worthy of Mjolnir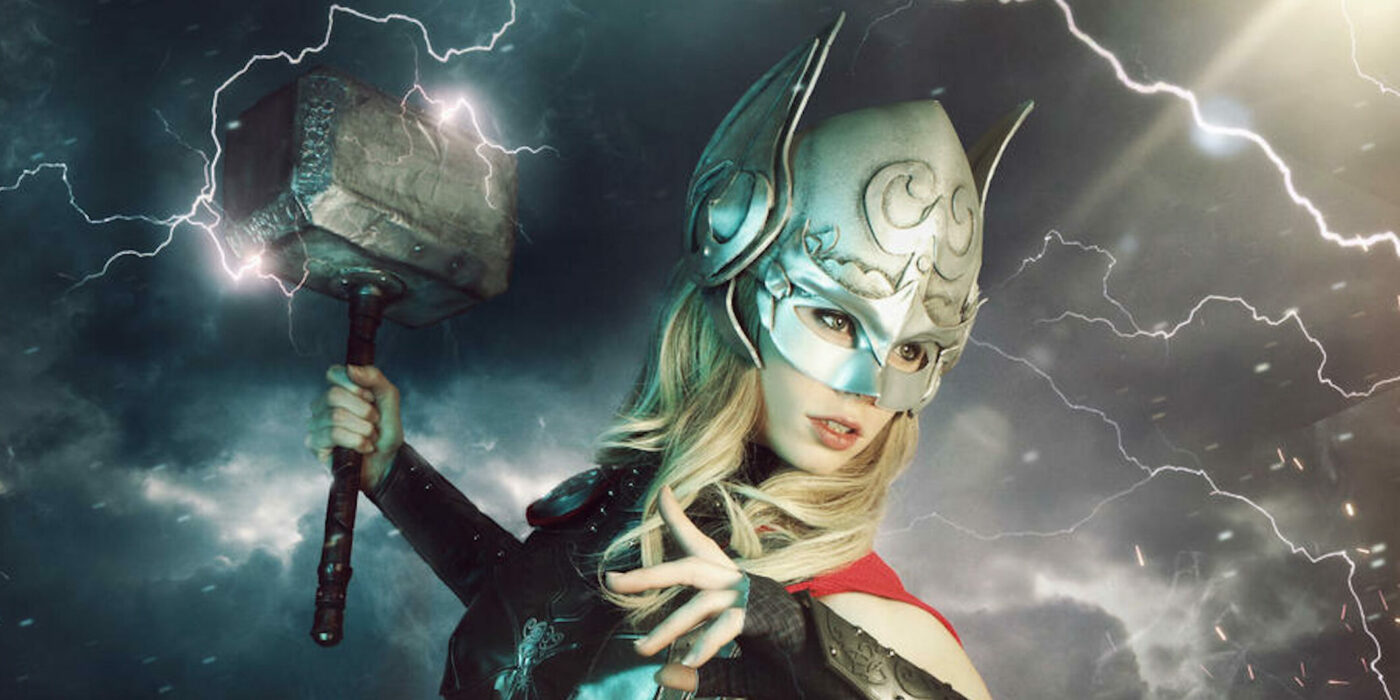 Thor: Love and Thunder arrives this week and we're celebrating the return of Jane Foster with these Mighty Thor cosplays!
I'm the first to admit that Thor has never been a character who appealed to me. He's the comic-book equivalent of the hometown jock who's too clueless to understand tact. Though I'm a fan of a good romance story just like the next Jane Austen fan, I never quite understood the appeal for the blonde himbo from the brilliant Jane Foster. Jane is back in this week's debut of Thor: Love and Thunder, and we've assembled a fierce team of Mighty Thor cosplays straight out of the comics to celebrate!
The Gayest Thor Ever?
That's the rumor on the street, at least. We know that Valkyrie is a confirmed bisexual character in the Marvel universe, we haven't had an opportunity to see that represented on the big screen. Whether we will in the upcoming Thor installment is yet to be seen, but I personally would much prefer some chemistry between Jane and Valkyrie than I would a resurgance of Jhor. Or is it Thane? Whatever you want to call the Jane-X-Thor ship, I'm not here for it.
We know that in this week's debut, we will see the first scenes of Jane as The Mighty Thor. We don't know where she has been or what has been happening in her storyline off-screen, so for backstory it's easiest to refer back to the comics.
Regardless of what happens in the story, the Mighty Thor look on Jane is FIERCE. She has the full armor and helm from the comics, and is accompanied by Mjolnir (much to Thor's chagrin). There are several incredibly fierce Mighty Thor cosplays on display this week across the internet, and we have gathered a few of them for your viewing pleasure. We love a baddass lady warrior saving the galaxy, and we cannot WAIT to see Thor: Love and Thunder.
Mighty Thor Cosplay by FioreSoFen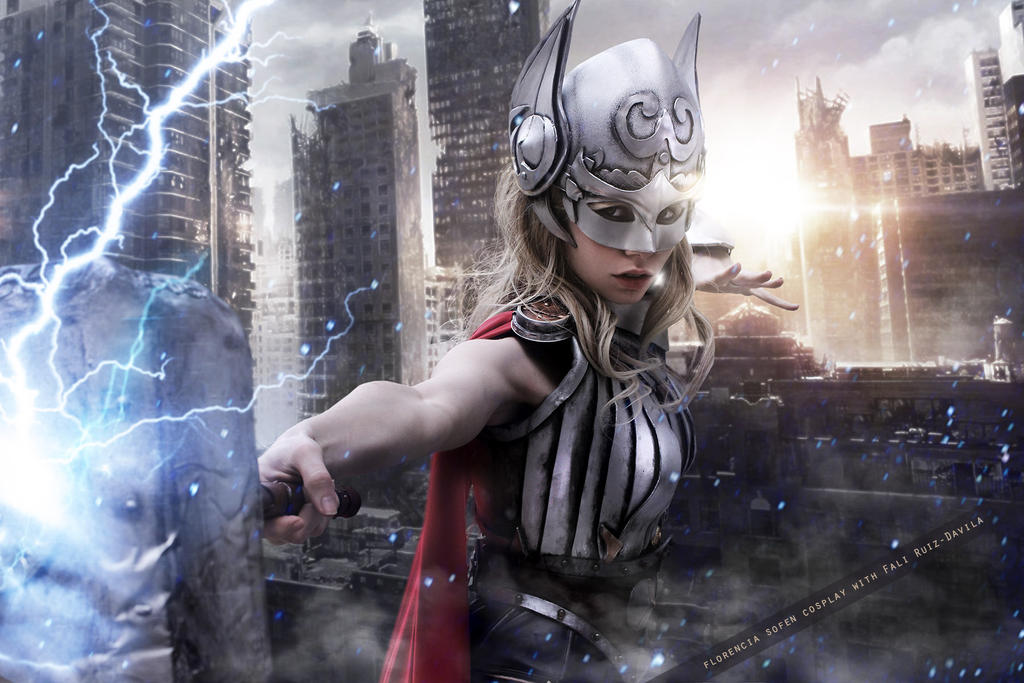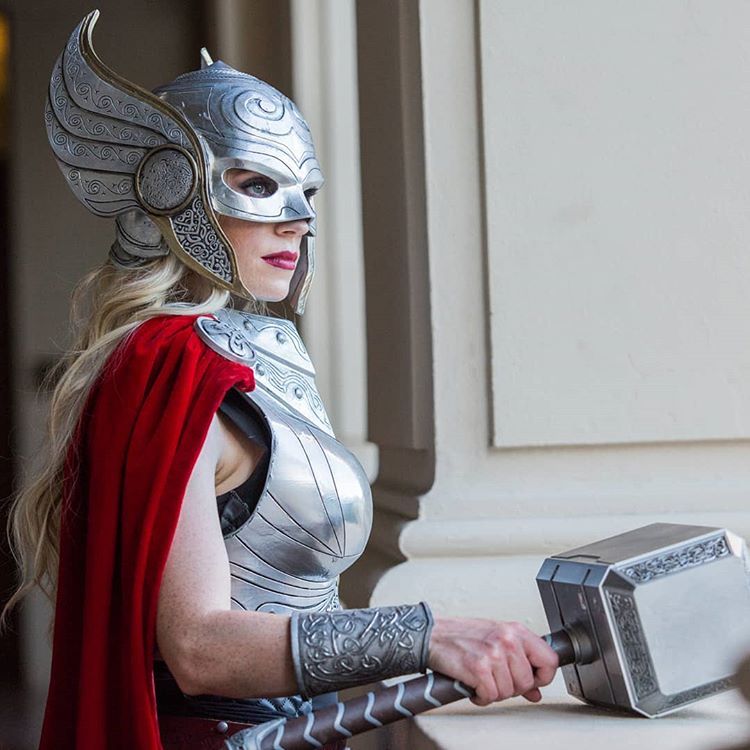 ~Join us next week for more Cosplay Coverage~
Have a Cosplay question you would like Mayhem's Muse to answer? Know a Cosplayer you'd like to see featured?
Learn more about Mayhem's Muse