40K's New Boxed Set, Nightvault Unboxed, Kill Team's Future, AoS 1st Video Game & More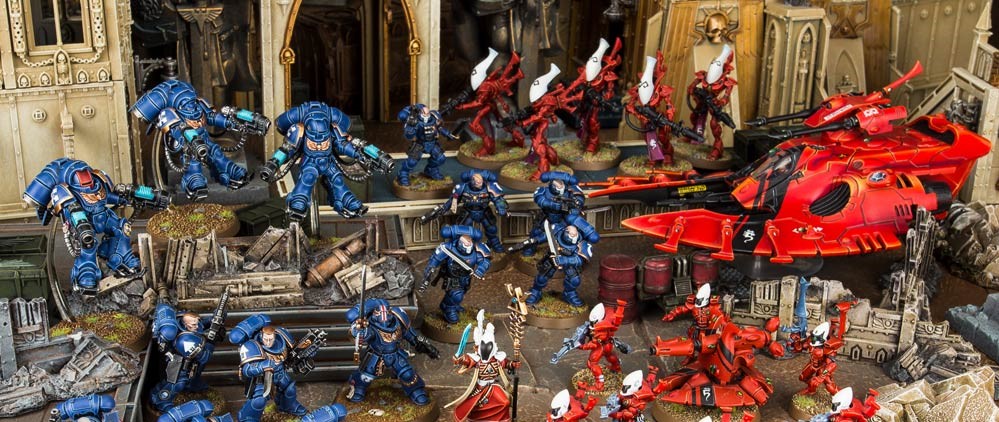 We've got everything from Kill Team's next expansion, to Nightvault, 40K NEW Starter Set, RPG monsters from Kobold Press & Osprey's Oathmark. Did I mention our look at  Age of Sigmar's first video game?
Looking to add more monsters and mayhem to your Dungeons and Dragons? Well Kobold Press has got you covered with their new Creature Codex, which is just massive–more than 400 pages and nearly 400 monsters, this codex has enemies, allies, and indifferent third parties of all stripes.
The Battle for Vigilus rages on, with the forces of the beleaguered Imperium continuing to clash with the various Xenos forces that have an interest in securing it. This time it's the perfidious Aeldari vs the noble Primaris Marines.
There's no questioning the fact that the heroes of the Imperium are heroes of substance. But who's got the best style? We rank our favorite miniatures in the Imperium.
Osprey Games upcoming mass fantasy battle game, Oathmark, was written by Joseph A. McCullough of Frostgrave fame and uses fantasy miniatures by North Star Military Figures.
Head into the Mirrored City with Nightvault, plus a bunch of new accessories are up for Pre-order for Warhammer Underworlds!
On Monday we got a look at Joaquin Phoenix as Arthur Fleck. Director Todd Phillips closed out the week with a look at The Joker, with music that may give a hint as to the era the new origin movie is set in.
Warhammer World is hosting the first ever Kill Team Weekender – they've got some big reveals ahead for Warhammer: Kill Team. More boxed sets, more Killzones, and a new expansion coming to the game!
AoS Realm War is a new mobile game that I've been poking at over the course of a few days now. I'm not a fan of mobile games but I do enjoy playing in the digital world quite a bit. This game is an experience I'm not really used to.
There's a new batch of warriors heading into Warhammer Underworlds. Get ready to dive into the Nightvault!