40K Horus Heresy Boxed Set, Harley Quinn Cosplay, The Witcher Latest, D&D Mystara, & the TIE Bomber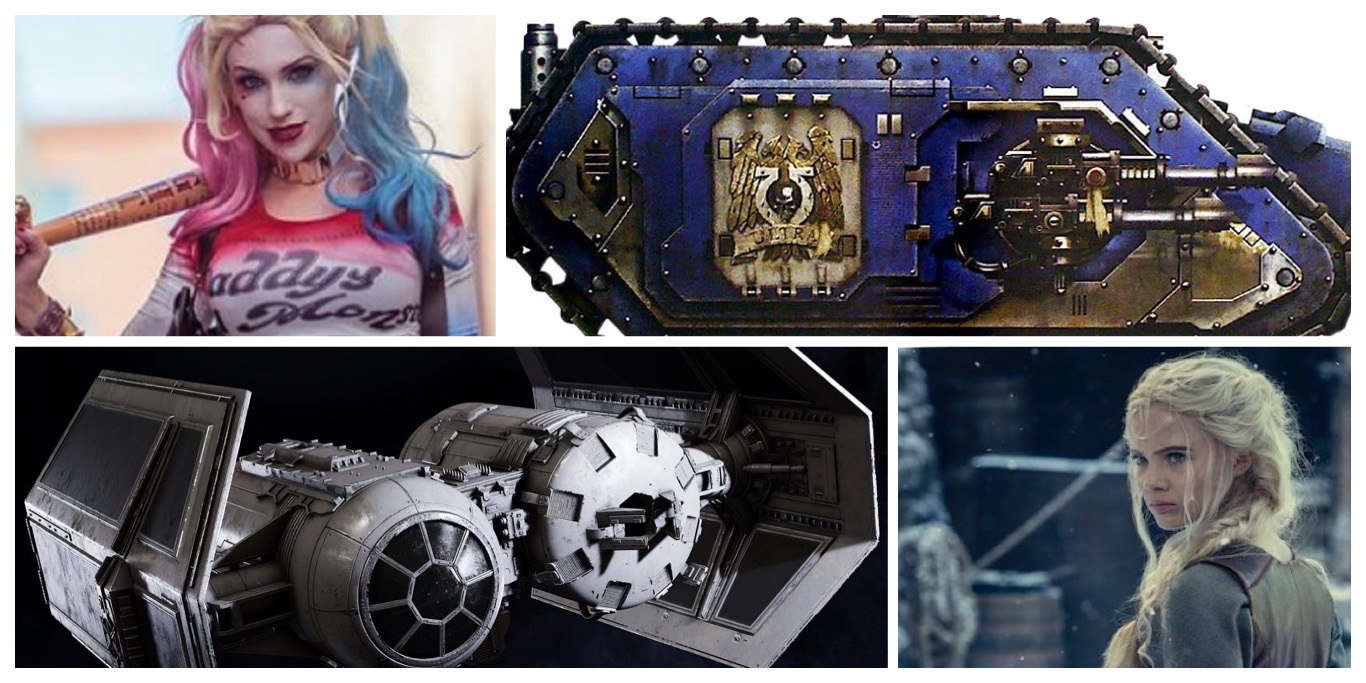 It's raining news out there from a Horus Heresy Boxed Set pic leak, to AoS Dominion, to the latest on The Witcher, a look at Mystara, the TIE Bomber, and a Harley cosplay you have to see.
Check out the stunning new model for one of the infamous Heresy Era Word Bearers. It's Argel Tal in all his daemonicly bonded glory!
There are some new rules for Matched Play for how you can reinforce a unit. And these 5 units are really going to feel the squeeze.
The doc to die for is back with this freakishly good Harley Quinn cosplay.
The Lion Cub of Cintra is going to discover many things about her linage and her monster-killing powers this season.
More details from the upcoming Magic: the Gathering foray into Dungeons & Dragons' Forgotten Realms. Classic monsters and spells!
This truly statuesque take on Lynda Carter's Wonder Woman leaves no detail out – it's gorgeous.
It's a hollow world out there…at least in Mystara – a classic D&D Setting!
It looks like there's an impressive plastic boxed set for 30K headed our way and the minis are amazing!
Lets talk about the weapon the Empire used to spread terror on the local level and punish all who opposed it, the TIE Bomber.
Coming next week, Dominion is here at last–and with it, a glorious new edition for the Age of Sigmar. Come take a look at what awaits you.
Subscribe to our newsletter!
Get Tabletop, RPG & Pop Culture news delivered directly to your inbox.