Year in Review: The "Best Of" 2018 Cosplay Pt 1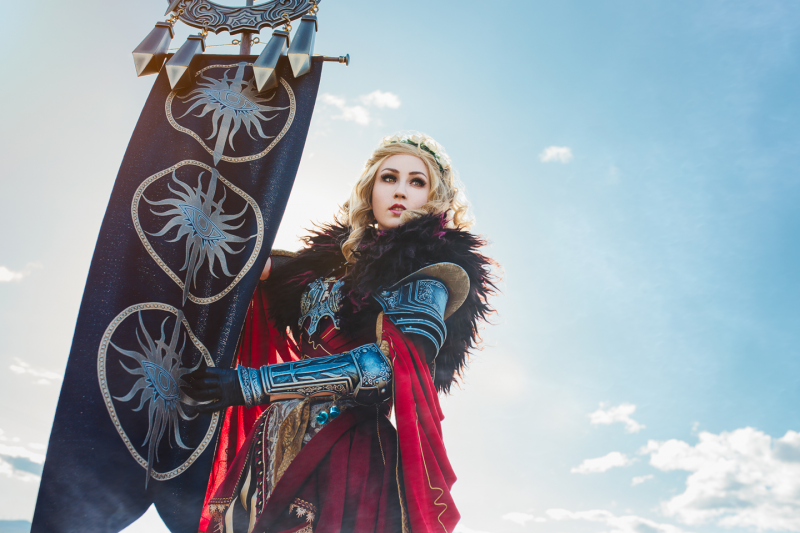 2018 was a year full of diversity and imagination, compassion and creativity. Join us as we close out the year with the Best Of several categories of Cosplay Artists.
This has been the second year I have had the privilege of serving as the Cosplay Contributor for Bell of Lost Souls. I have long held a love of characters and finding ways to bring them to life and make them my own. This year, we featured some exceptional and diverse creators, all with amazing visions that have inspired people across the globe. Take a walk through the last year with me, as review the Best Of. Each selection highlights a different aspect of Cosplay, highlights a different skill, and gives us new ways to bring our dreams to life. Enjoy. (Click on each Cosplayer's name to see our feature of their work!)
In January of this year, I had the honor of interviewing one of the ladies from my "Best Cosplayers of 2017" list. Her Worbla work is EXCEPTIONAL, bringing life to high fantasy characters in a way that is creative and STUNNING to view.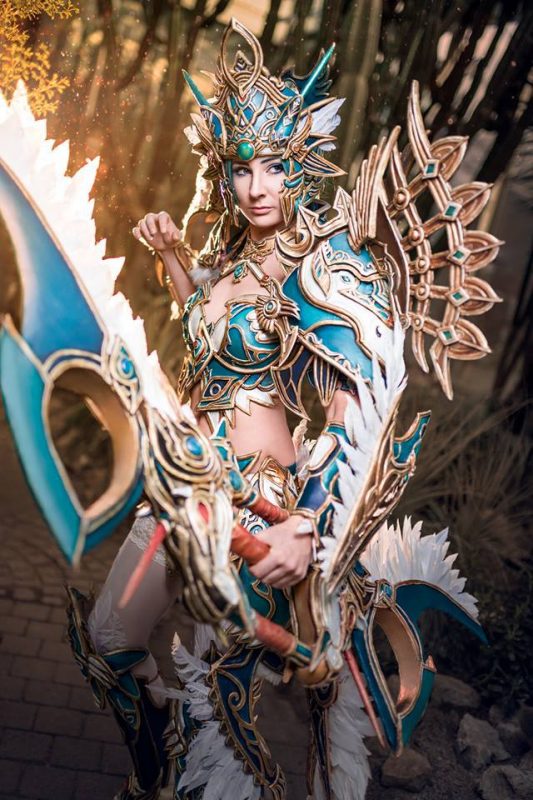 Best of Leatherwork: JA Fantasy Art
A local Austinite, this fierce competitor is not only a master Leatherworker, but she was also a finalist for the Masters of Cosplay awards this year. She owns her own company that sells gorgeous costume constructions to a loyal client base. You can find her work HERE.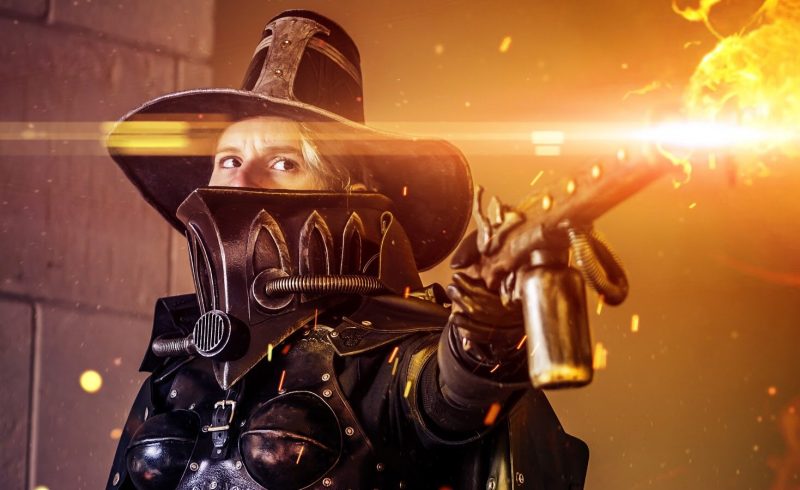 This Seamstress is in a League of Her Own. Her constructions are so detailed and meticulous that they could pass for the real deal! Her Westworld Cosplay was sourced so well, she was able to find some of the exact materials used during Production of the hit show. All of her creations show a level of expert construction and finish that are swoon-worthy. She is BY FAR one of the best features ever done on the Cosplay Artist Spotlight. Her Mech work for her Golem was also an amazing feat!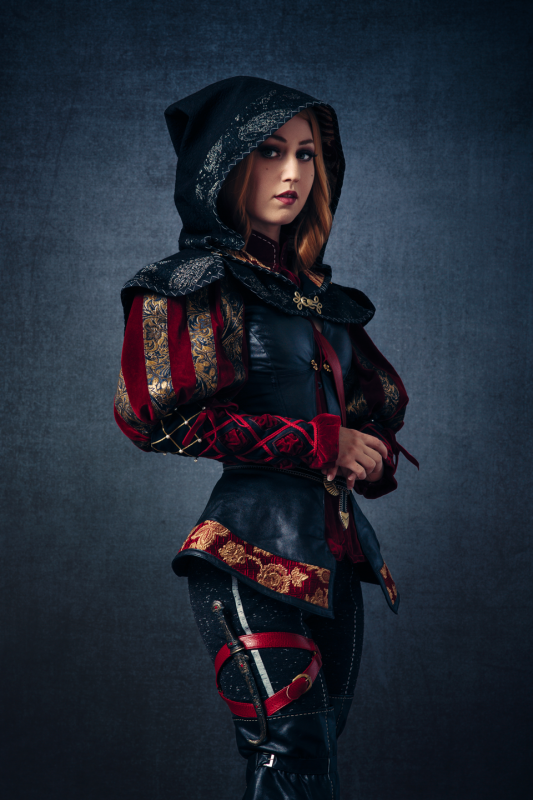 They say the Devil's in the Details, and never is this more accurate than on our choice for detail work. Elements of metal crafting, sewing, and other elements of construction conspire to put a new twist on several classical elements of cosplay. Our list would not be possible without highlighting some of the best artists of the 40k Community, and this week we pick this exceptional artist.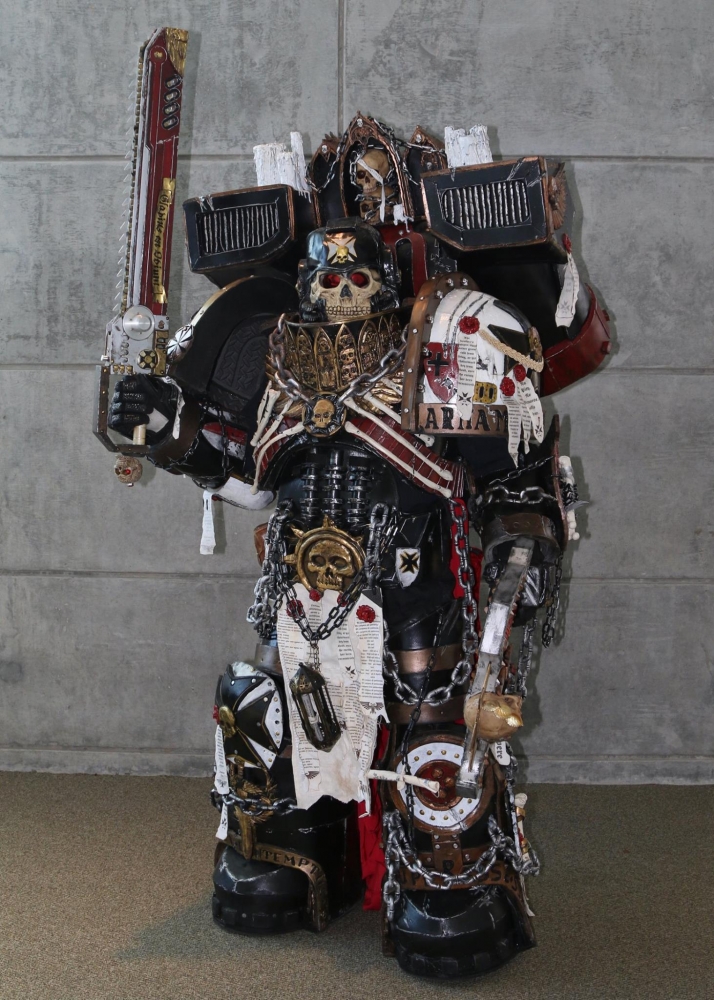 Rounding out our list today is one of the dearest stories in the Warhammer community this year. Space Wolf Brand entered Valhalla this year, and a rousing tribute to his memory will live on in the form of recognition from Games Workshop, as well as this gorgeous set of Space Wolf Armor constructed for him by several members of his community of supporters, known as Brand's Great Army.
Subscribe to our newsletter!
Get Tabletop, RPG & Pop Culture news delivered directly to your inbox.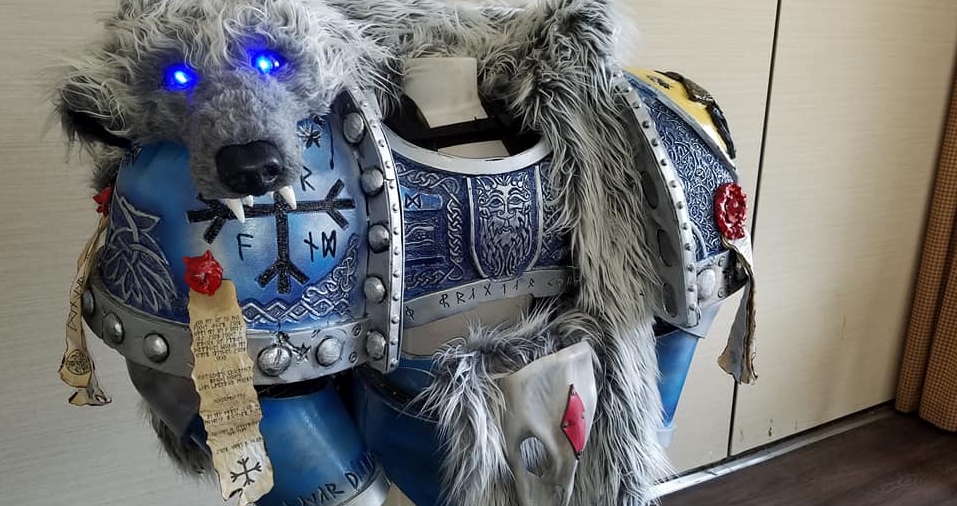 ~Join us next week for more Cosplay! Coverage~
Have a Cosplay question you would like Mayhem's Muse to answer? Send an email here!