Shadowspear Fully Revealed, Warmachine Infernals, Pathfinder Bundle & More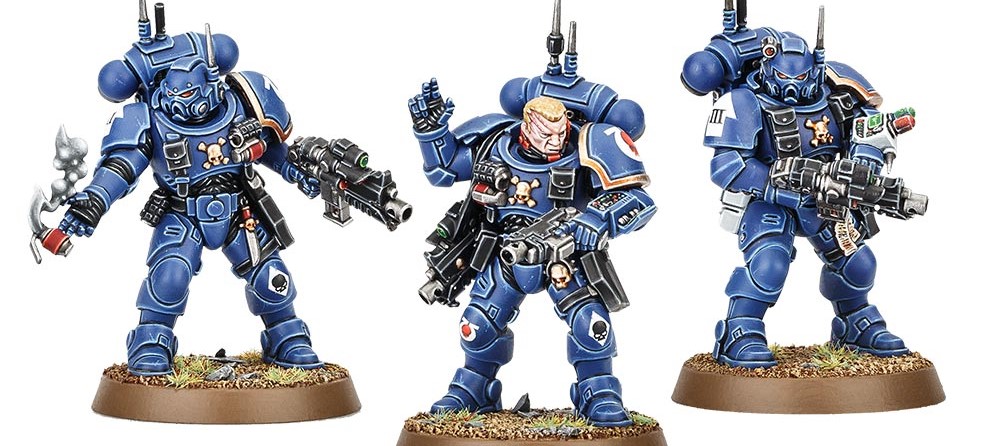 This weekend we saw every mini in Shadowspear and rules revealed, a first look at the Infernal minis for Warmachine, one heck of an amazing bundle for Pathfinder players, a look at the saddest 40K units and Pimpcron!

Crawling out of the darkness of Imoren's past, looking to collect on a debt owed by all humanity–the Infernals are here. And nothing in the Iron Kingdoms will ever be the same. Come take a behind-the-scenes look at the creation of an Infernal.
Pimpcron breaks the norm and gives you lessons on how to play the game – kind of.
Another month and another Plastic Dudesmen. I don't know about you but the idea of Chaos Space Marines having a ton of Daemonic engines just sounds cool to me.
Some units just don't get any love. Let's see if we can't give them the attention they crave.
The Ambots are here as well as Adeptus Titanicus weapons sprues. Plus a pair of Trukks now have their own boxes.
The photato strikes again–leaked pics of the datasheets from Shadowspear are out. Massive spoiler alert, of course. But right now we're taking a look at all the new Primaris units featured in Shadowspear, along with one of two new psychic disciplines.
The Photato Strikes Back! Leaked datasheets have been making the rounds–here's what's new for Chaos in Shadowspear. Come take a look!
Pathfinder is turning ten years old this year, and is celebrating by releasing a new edition. Before that happens, though, you have a chance to snatch up basically everything you could want for a song. Come check it out.
Shadowspear is deploying more rapidly than we thought. Thanks to the Internet, we've got a look at all the minis–a grainy, single page look, but a look nonetheless–come what awaits you inside Shadowspear.
Strike Force Shadowspear is here next week, here's a look at everything in the box, including the two new mini-codexes, campaign book, and high quality pics of the new minis.
Come see what's new from Privateer Press–this week, the Grymkin get a new monstrosity, the Initiates of the Wall report for duty, and the Planet Eaters are called to the feast by the Harbinger Comet in Monsterpocalypse.
Subscribe to our newsletter!
Get Tabletop, RPG & Pop Culture news delivered directly to your inbox.