Contrast Paints, General's Handbook 2019, Privateer's Blockader, X-Wing, plus Shadowrun & Mimics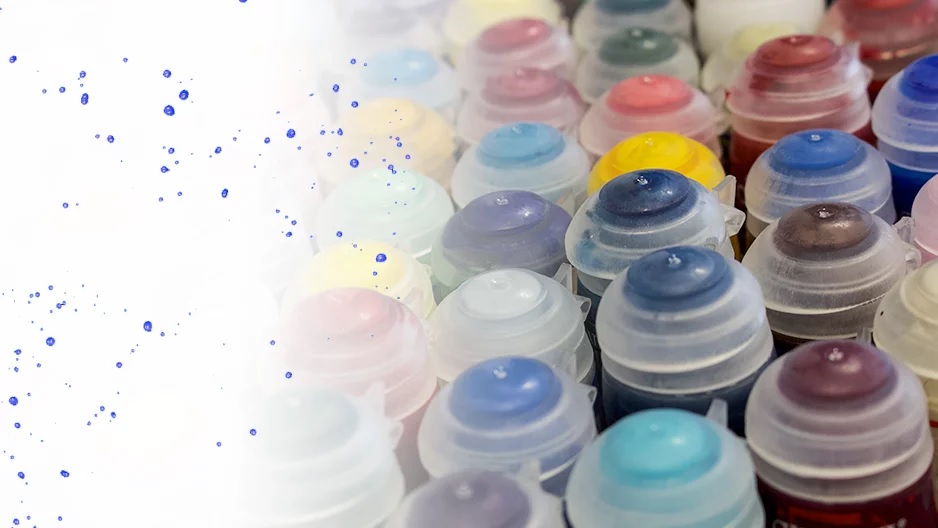 What a weekend. Hobbyists rejoice at the arrival of Citadel's new Contrast range, The General's Handbook is imminent, Privateer has a bruiser of a mini for Warmachine, we take a look at the winning lists of X-Wing, and AoS. IN RPG news we get a dose of the upcoming Shadowrun and a look at Mimics.
Add character to the the grim darkness of the far future; these Hive City Billboards to bring a touch of life to blasted ruins. Just watch out for graffiti.
Pimpcron has a few business ideas for the aspiring hobbyist. Enter at your own risk.
We got our hands on the new Contrast Colors and finally got to test them out for ourselves!
Take a look at who's winning, losing and this week's top championship list in X-Wing – brought to you by BCP.
Games Workshop has shifted the release of the June White Dwarf to the middle of the month – but at least we know what's on the way!
When the monster can be anything the fun never stops. It's time to take a closer look at the Mimic!
SDiana dons her Amazonian ceremonial battle armor in the first technocolor poster for the sequel due out next year.
Contrast and the entire GW Paint range just got an update. Come see what's new from GW this weekend!
Terrorgheists are terroring it up again this week. Find out more as we bring you the top championship list in Age of Sigmar – brought to you by BCP.
Shadowrun's world blends magic and dragons with cybernetics and corporations. Here's your guide to thriving in the shadows.
Coming soon: the next big release for the Steelhead faction–and we do mean big. The new Black Anchor Heavy Industries model is massive, check it out!
Subscribe to our newsletter!
Get Tabletop, RPG & Pop Culture news delivered directly to your inbox.
Next week from GW, a new General's Handbook brings massive updates to the Mortal Realms.